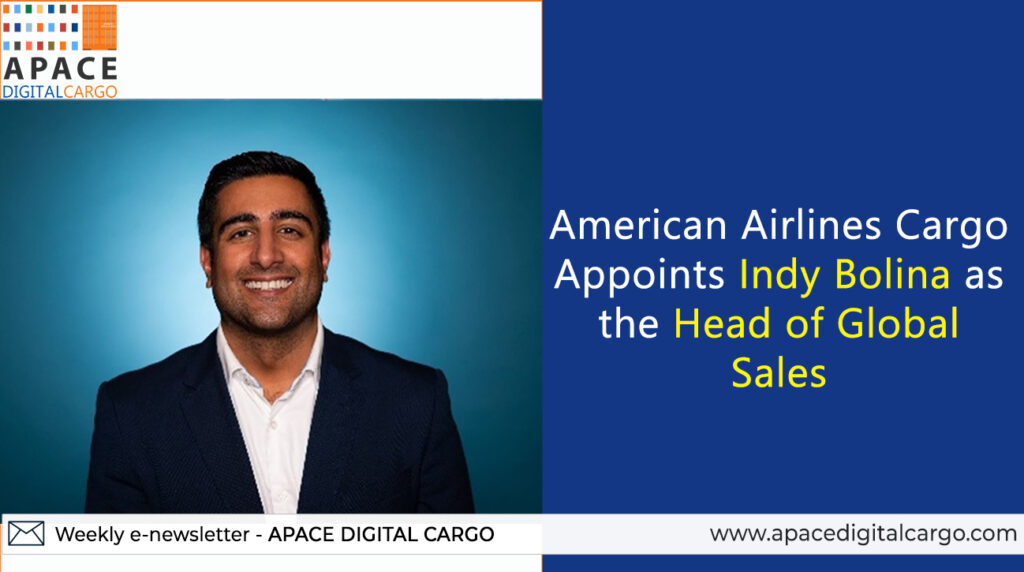 Indy Bolina has been appointed as the head of global sales by American Cargo. He will be overseeing America's international sales division, which would support their huge client base and will report directly to the Vice President Commercial, Roger Samways.
To give a background of Bolina, he has a proven track record of building and leading international teams. He started working at American Airlines in London in 2017 and has been leading teams ever since, that grow human resources and collaborate with multiple departments including the cargo department.
"These appointments are not only well deserved for both leaders, but strategically enable our business to deliver on our promise to our customers and modernise our business in a way that makes a real difference," says Greg Schwendinger, Cargo President.