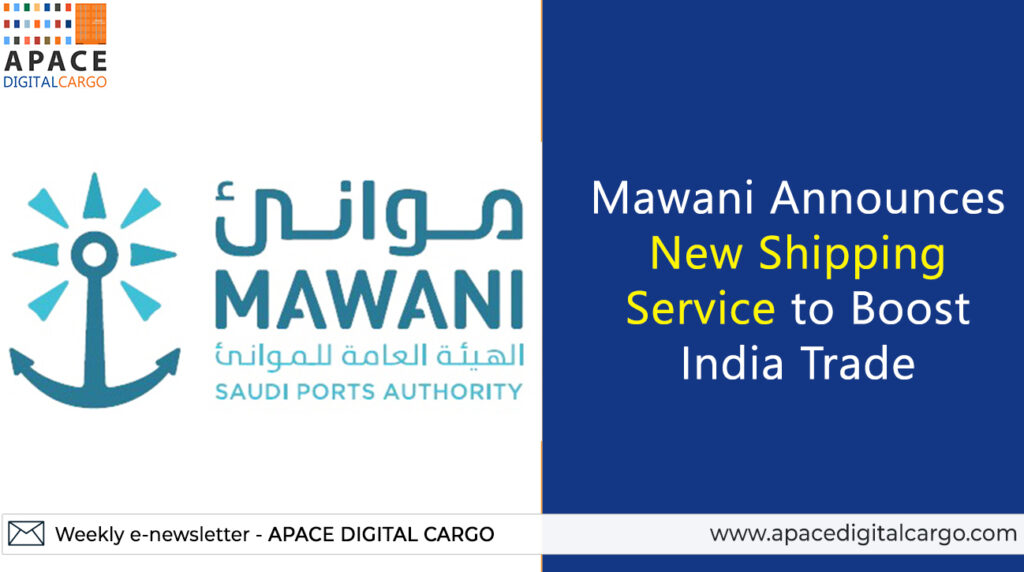 In a bid to boost trade between the Indian subcontinent and the Arabian gulf, Mawani, the Saudi Ports Authority has announced the addition of King Abdulaziz Port in Dammam to the Shaheen Express shipping service by container carrier giant Maersk.
Regional hubs such as Jebel Ali in Dubai and Indian ports of Mundra and Pipavav abroad container ship Big Dog which has the capacity to carry around 1740 TEUs would be linked with Abdulaziz Port through their weekly services.
This new service would enhance the kingdom's liner connectivity, flourish its imports and exports and help broaden the current spectrum of competitive offerings in the ports sector as per the envision of the NTLS (National Transport and Logistics Strategy) which is a multi sectoral blueprint that aims to transform Saudi Arabia into a pivotal logistics hub among the three major continents.