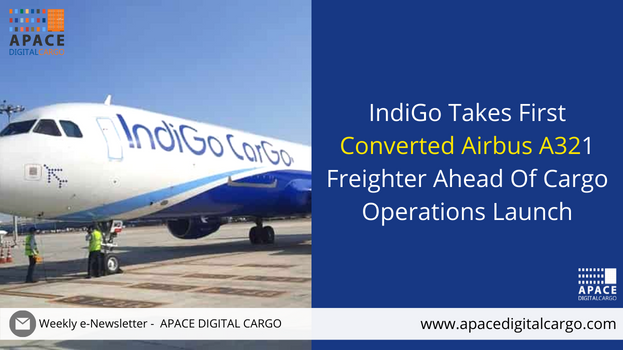 Indigo, has dipped its toe into the dedicated-cargo segment by welcoming its first all-cargo plane – an Airbus A321P2F (Passenger To Freighter). The aircraft was first spotted at Seletar Airport in Singapore back in June as it was getting ready for service with the airline.
The A321P2F is part of Airbus' larger cargo strategy, which can carry 27 tonnes of cargo, nearly double the belly capacity of a standard A321. "The CarGo business brought in revenues when the scheduled commercial flights were at a standstill," Mr. Mahesh Malik, Chief Commercial Officer-CarGo, IndiGo said.
The airline is in process of converting three more passenger jets A321CEOs to freighter aircraft.