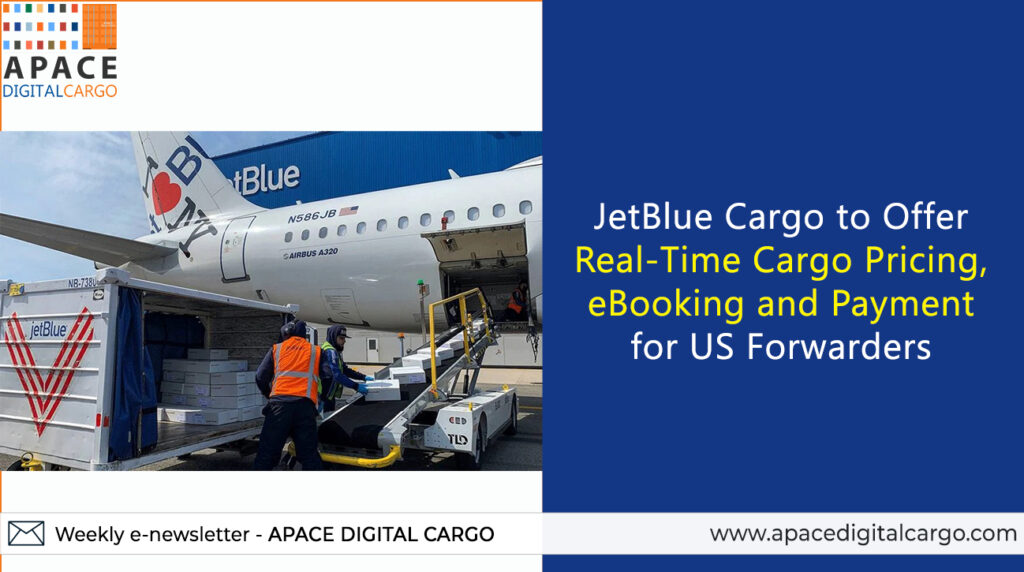 JetBlue Cargo, via AeroNex Cargo, announced on 31st January that it will gradually roll out access to instant pricing, booking and payments for forwarders in United States on WebCargo which is a cargo booking platform that is used by 10,000 forwarding offices globally.
This will help forwarders to be able to improve air cargo efficiency by accessing an industry leading aggregation of carriers. This partnership would also help forwarders provide more efficient and competitive service for their customers along with improving their booking experience.
"With air cargo being the fastest growing business segment in the aviation industry during and after the pandemic, taking this step of joining the WebCargo platform will allow JetBlue Cargo customers to access their cargo bookings in a matter of seconds. I am confident that with a great partner like WebCargo it will allow us to better serve our customers. We are excited to  participate in this technological tendency that is the beginning of the future of online cargo bookings." said Patricio Sepulveda, Founder and CEO of AeroNex Cargo, JetBlue's exclusive cargo representative.
"Moving air cargo efficiently and competitively is critical for increasingly complex supply chains," said Camilo Garcia, VP Global Business Development at WebCargo. "We're excited to partner with JetBlue and AeroNex Cargo to scale eBookings and payments across our network of over 10,000 forwarding offices, and especially to our 7LFreight users in North America."