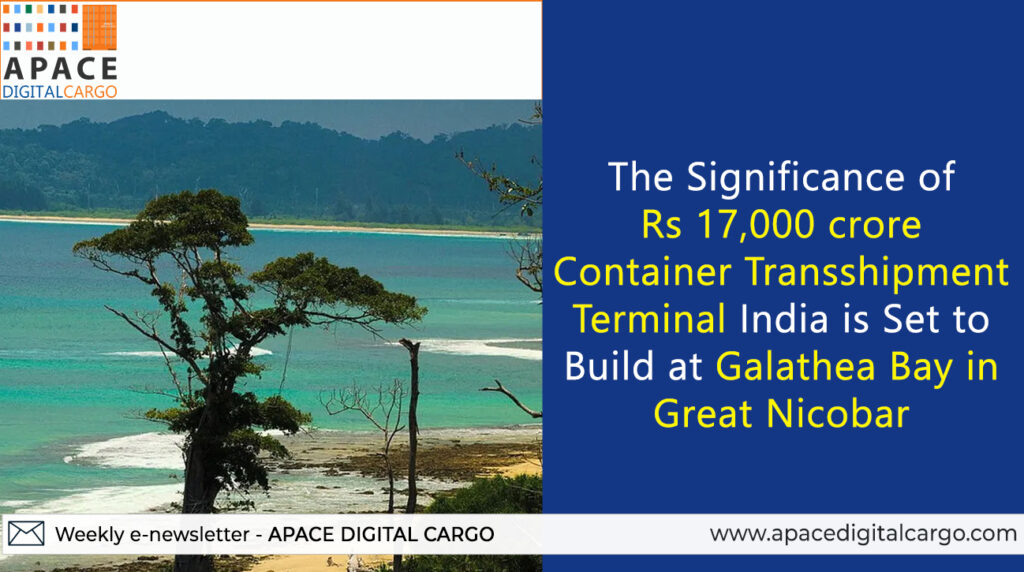 There is no large container transhipment port in India due to which all international container cargo has to go to Colombo, Singapore and Port Klang in Malaysia and to solve that, the country's first mega container transhipment port at Galathea Bay in Great Nicobar Islands is expected to be floated by January-end.
It makes Indian industries vulnerable to increase in costs, potential inefficiencies, and congestion issues and creates long-term risks for India's trade competitiveness with 75% of the country's transshipment cargo being handled at international ports. Chairman of Syama Parasad Mookherjee Port, Kolkata (SMPK), P L Haranadh said, "This Rs 17,000 crore port will help transhipment of cargo from the entire east coast of India as well as from Bangladesh and Myanmar. The EoI will help us seek their feedback from global port operators, maritime service majors and shipping liners. After this process, a detailed Detailed Project report will be prepared for the project for seeking bids. The government is planning to build a container transhipment port at the southernmost tip of Andaman and Nicobar Islands at Galathea Bay. SMPK will float an EoI from interested investors by the end of January."
The natural depth available at Galathea Bay will be 20 meters. It will offer two geographical advantages — proximity to the busy east-west international shipping route that can facilitate shorter transits and greater economies of scale, along with deep natural water depths that can accommodate the latest generation of mega-ships.