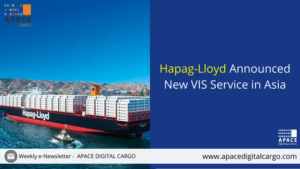 Hapag-Lloyd, a shipping company, is introducing a new service to alter its market approach in Vietnam, Malaysia, and Indonesia.
Starting from April, Hapag-Lloyd's VNF and SPL services will be replaced by a new service named Vietnam Indonesia Straits (VIS). This new service will offer a direct connection between Vietnam's Cat Lai and Malaysia's Port Klang, as well as other ports in Indonesia and Malaysia.
The rotation of the service will be Cat Lai – Singapore – Port Klang – Belawan – Penang – Port Klang – Singapore – Cat Lai.