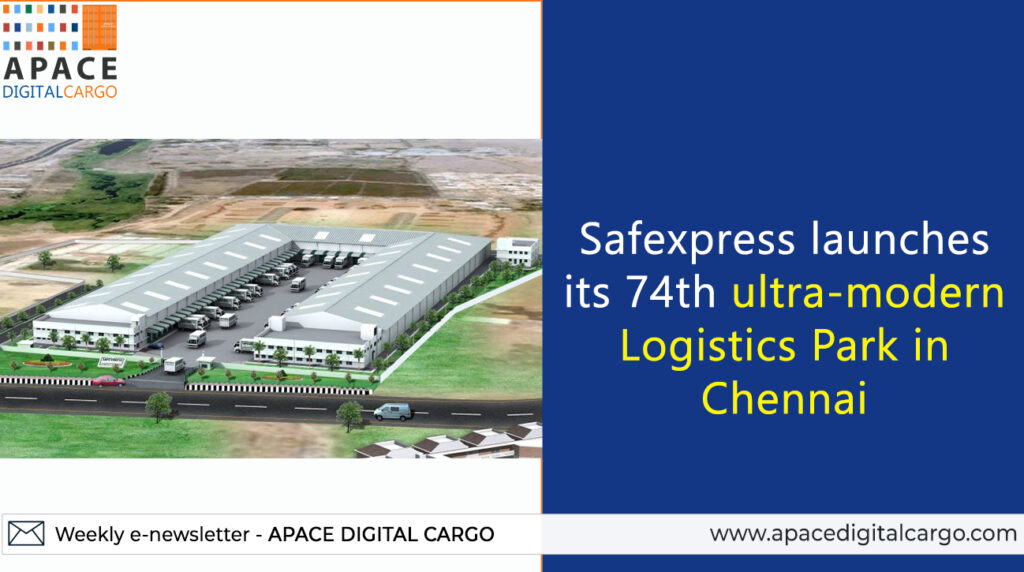 Safexpress has launched its ultra-modern Logistics Park in Chennai of Tamil Nadu. The state-of-the-art facility is strategically located near Mappedu in Thiruvallur district. Mappedu is also the site where a very ambitious infrastructure project is recently launched giving connectivity boost to Prime Minister's Gati Shakti Plan. Senior executives from Safexpress were also present on the occasion.
Safexpress Logistics facility in Mappedu, Thiruvallur is spread over a land area of 6.5 lakh square feet, enabled with ultra-modern transhipment and 3PL facilities, which will boost storage and warehousing needs of the businesses in this region while providing for faster connectivity. The new Logistics Park is cross-dock, equipped with loading and unloading of over 200 vehicles simultaneously.
It has a column-less span of over 80 feet, which facilitates uninterrupted movement of goods within the facility. To enable all-weather loading and unloading of goods, the facility is equipped with 16 feet wide Cantilever Shed. The Logistics facility has the required firefighting equipment and trained manpower to deal with such exigencies.
It is equipped with an integrated rainwater harvesting system, has a dedicated green zone and will be using sunlight during the daytime to conserve energy. Operations at the Logistics facility is highly streamlined, which ensures the country's fastest transit-time from Tamil Nadu to all destinations across India.