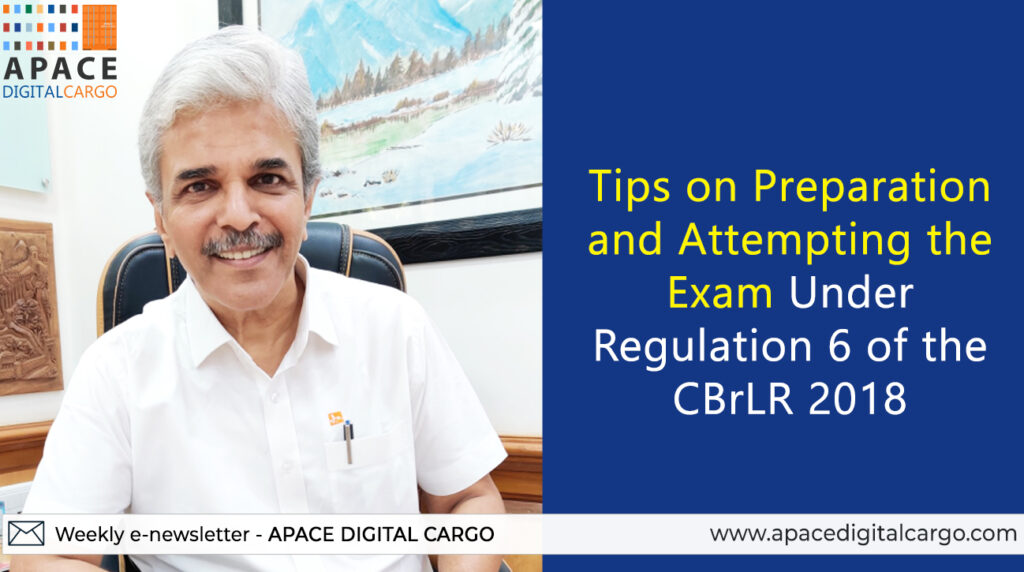 There is an urgent need for numerous qualified and well read, conversant and professional Customs Broker especially in the new EXIM locations like the AFS, ICDs and new ports coming up all over the country. Regulation 6 of the CBrLR 2018 provides for conducting an examination of applicants for Customs Brokers License with eligibility criteria specified in Regulation 5.
Custom Brokers have a unique place in India's economy and it is for them individually or collectively to help the Indian Customs in executing their role. Apart from Revenue Collection and Enforcement functions, Customs have many other roles to perform that are:
Community protection
Trade statistics
Audit
Implementing trade agreements
Foreign trade policy
Border protection, etc.
A couple of questions the candidates need to ponder on before preparing for the exam:
When was the last time candidate wrote an exam paper?
Do they remember sitting in one place for nearly 3 hours without getting up; talking to anyone; no tea/coffee and writing?
After clearing the written exam, the candidate would then be qualified for an oral interview. It is recommended to:
Read up related subjects/topics also – INCOTERMS; WTO; WCO; Customs in the modern times; Evolution of Customs in the liberalised economy of India – these will help you write better, more qualified and structured answers.
Read the index of The Customs Act 1962 8 to 10 times. To familiarise you with the Act; it's structing and the details covered. Do not read the Act till you have a fair idea of the number of chapters; and the sections covered in it.
The Candidates would have the option to converse in the interview either in Hindi or in English. The Act would be easily learnt by learning in the following order:
Chapter 1; 2; 3;
Chapter 17;
Chapter 4; 4A; 4B; 4C;
Chapters 5; 5A; 5AA; 7; 7A; 9; 10;
Chapters 5B; 6; 8; 11; 12; 12A; 12B;
Chapters 13; 14; 14A; 15; 16;
The exam would be a Multiple Choice Questions (MCQ) examination in both the languages consisting of 150 questions to be answered in 150 minutes with each correct answer earning the candidate 3 marks and each wrong answer awarding minus 1. The passing percentage would be 60%.
Lastly, few points to remember:
Custom Clearance is dynamic in nature which means it keeps changing
Government policies would change
Expectations of the importers and exporters would change
Each consignment small or big; for import or export, would require the candidate to use all the knowledge gained during the process of the examination.