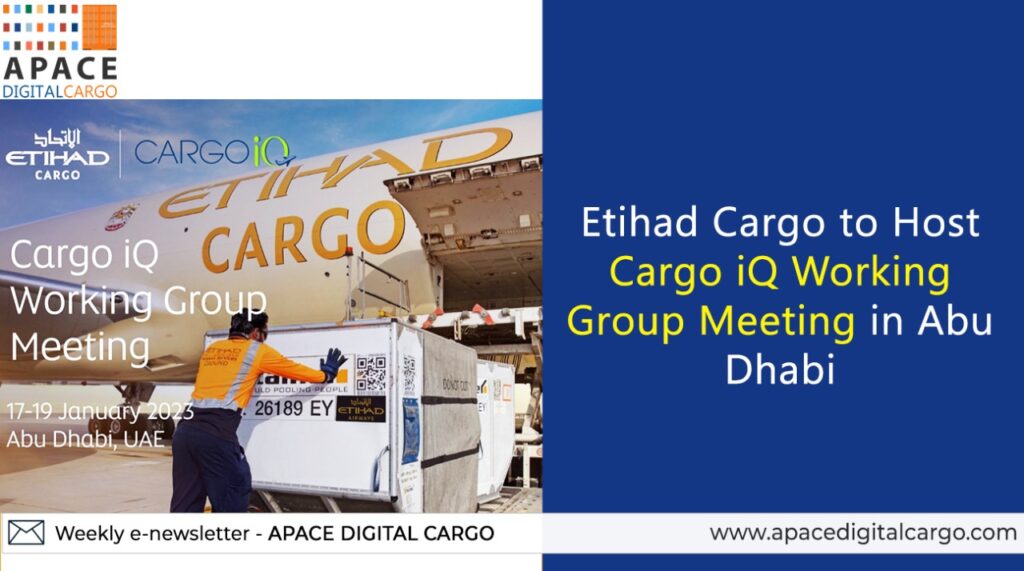 Etihad Cargo, the cargo and logistics arm of Etihad Aviation Group, will be hosting Cargo iQ's working group meeting from 17th January till 19th January 2023, in Abu Dhabi, United Arab Emirates. Representatives from airlines, ground handling agents, freight forwarders and IT vendors, will come together to improve air cargo operational performance through member initiatives.
Thomas Schürmann, Head of Cargo Operations & Delivery at Etihad Cargo said, "As a Cargo iQ member, Etihad Cargo is committed to meeting its delivery promises in full and exceeding customer requirements. Cargo iQ and its robust Quality Management System provide global industry standards that enhance transparency and provide a benchmark for best practices that benefit the entire air cargo sector. Hosting and participating in Cargo iQ's first working group meeting of the new year demonstrates Etihad Cargo's commitment to quality."
Thirteen individual working group meetings have been prepared by the Cargo iQ which would cover a range of topics to improve the operational processes of  road-feeder services, care protocol, door to door services and smart-data.
Lothar Moehle, Cargo iQ's Executive Director, said, "The work on quality improvements never stops. Cargo iQ members are sending their experts to Abu Dhabi for a week of in-depth meetings that will facilitate the fine-tuning and enhancement of Cargo iQ methodology and regulations further. Cargo iQ members and the management team would like to extend thanks to Etihad Cargo for sponsoring this working group meeting and making these sessions possible."