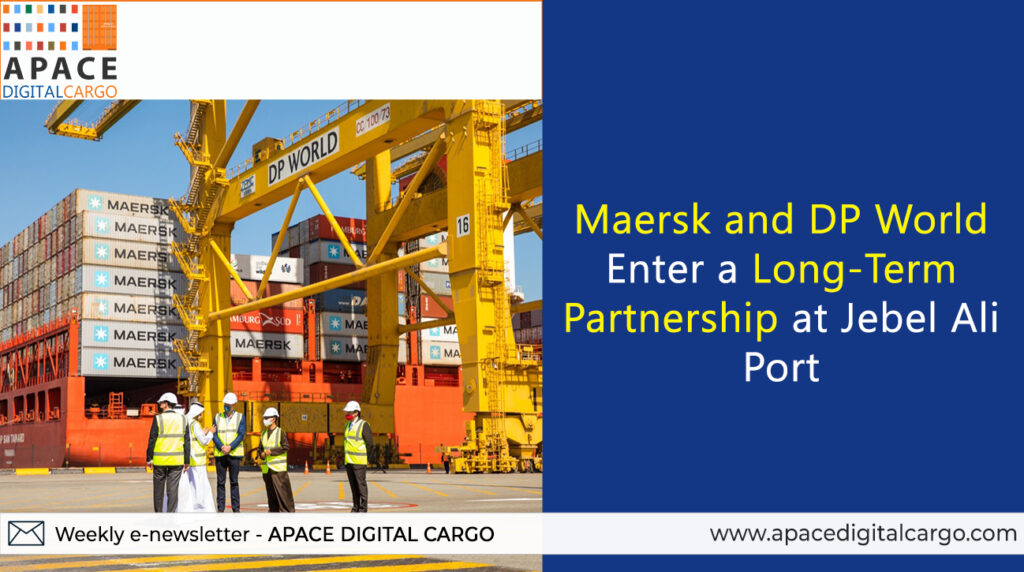 Maersk and DP World enter a long-term partnership to decarbonise logistics and improve customer services. This partnership will give Maersk vessels priority implementing new processes in order to improve productivity to speed gate turnaround times at Jebel Ali Port along with reducing fuel consumption.
Maersk said its customers will benefit from real-time information relayed by DP World to help customers plan their supply chains better. The Danish giant will also deploy its Maersk Accelerate fast-track service through priority cargo handling, and its Flex Hub cargo storage system at Jebel Ali. In addition, Jebel Ali will convert the intra-terminal vehicles used at Maersk's terminal from diesel to electric to cull carbon emissions.
"Jebel Ali's success has been built on progressive collaboration with partners such as Maersk, enabling us to combine our operational efficiencies and expertise to ensure we deliver the best end-to-end solutions to our customers. This synergy has allowed us to develop a successful ecosystem at Jebel Ali that continues to evolve and adapt to the dynamic markets we operate in. We will embark on this journey together to exceed our customers' expectations. This collaboration lets us offer solutions to help a key customer and reliable partner like Maersk to achieve their own sustainability goals. It sits alongside our own commitment to cutting our global CO2 emissions by nearly 700,000 tonnes over the next five years, in part by terminal vehicle electrification, sourcing renewable energy and increasing low carbon fuel use. "said Shahab Al Jassmi, Vice President of Ports and Terminals, DP World UAE.
Mads Skov-Hansen, Head of Ocean Customer Logistics, Maersk West & Central Asia said, "In our journey as an integrated logistics provider, we are looking at every opportunity that can create value for our customers. DP World's Jebel Ali Port has been a strategic partner to us over many years, and we have now extended our partnership with a clear focus on improving service delivery to our customers while reducing the carbon footprint through our operations together."