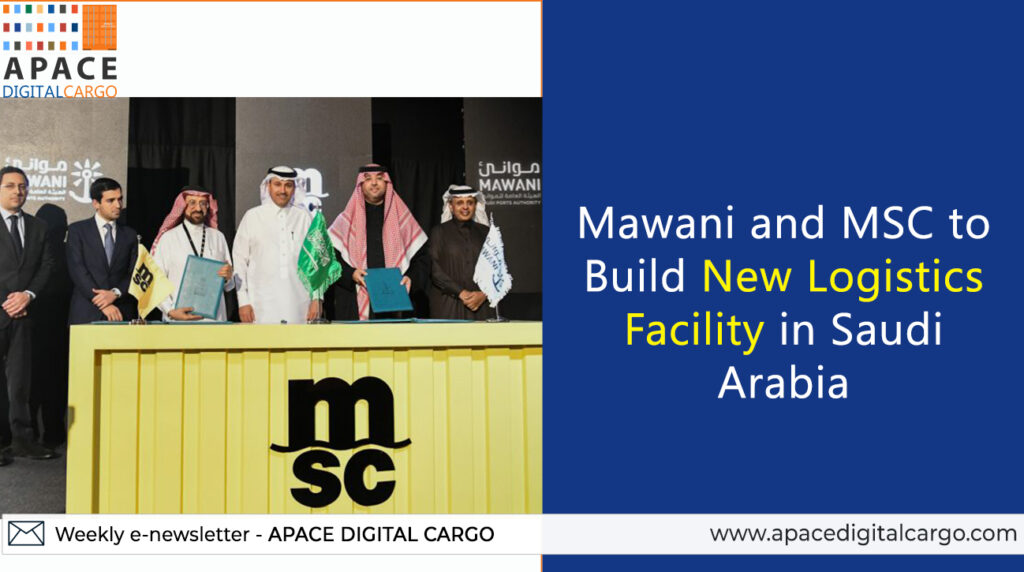 Mawani and MEDLOG which is the logistics arm of MSC (Mediterranean Shipping Company), have signed an agreement on 27th December to establish the first integrated logistics park and re-export zone at Dammam's King Abdulaziz Port with an investment value exceeding 100 million riyals.
The deal was inked in the presence of Eng. Saleh Al-Jasser, Minister of Transportation and Logistics Services, meanwhile, the signing ceremony was attended by Dr. Rumaih Al-Rumaih who is the Vice Minister of Transport and Logistics services and also the acting president of the Transport General Authority. President of Mawani, Omar Hariri and CEO of MSC and MEDLOG Saudi Arabia, Hisham Al Ansari were present as well.
In order to position Saudi Arabia as a global logistics hub that connects the three major continents, as per Mawani, this latest deal runs parallel with the goals of the National Transport and Logistics Strategy (NTLS).