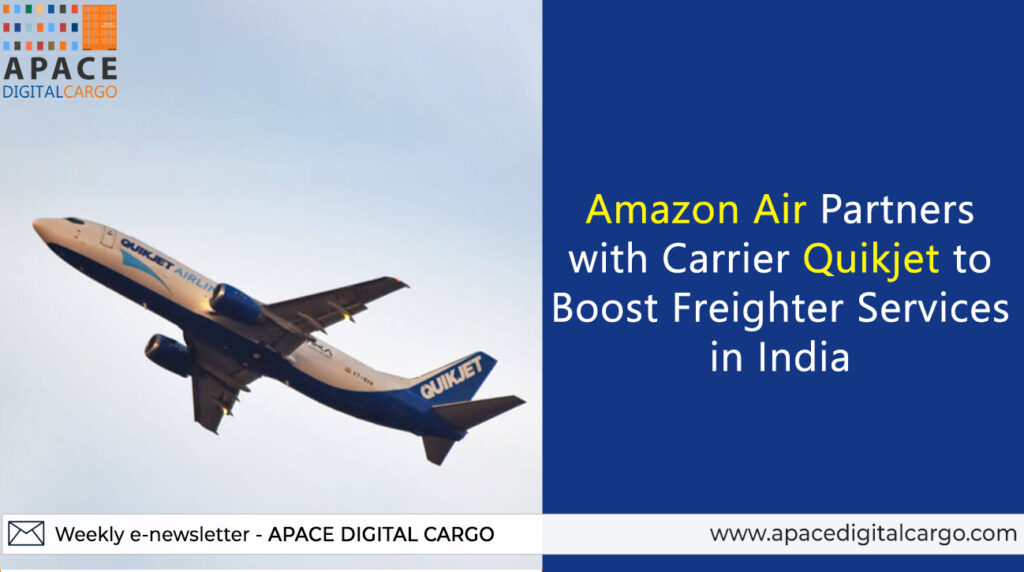 Quikjet Airlines, the Indian civil aviation authority, based in Bengaluru, has resumed operations after receiving a new Air Operator's Certificate (AOC) from Directorate General of Civil Aviation (DGCA). This airline connects Hyderabad with Bengaluru and Delhi and has been working for Amazon, world's largest online retailer in India.
Quikjet runs daily freighter operations and the AOC is valid till 2027. The cargo airline will provide a dedicated 737 freighter, with a payload of 23 tons, for Amazon's India deliveries, and industry sources said it would fly under Amazon's Prime Air brand.
"#HYDAirport is delighted to welcome back Quikjet for relaunching cargo airline operations today with daily connectivity from Hyderabad to Delhi and Bangalore. This will boost the state's economy and empower businesses with increased cargo connectivity & quicker reach for E-commerce. We look forward to growing together." GMR Hyderabad International Airport.
Kale Logistics Solution operates air cargo community systems at Bangalore Airport, home to Quikjet's operations. As per Vineet Malhotra, co-founder and director at Kale Logistics Solutions, "India's dedicated freighter fleet  has expanded dramatically – from just five to 28 aircraft – in about four years. This number is set to rise further as airlines are looking to add capacity for cargo operations. They fared better on that front than the passenger segment during the pandemic. E-commerce growth has largely contributed to this trend and, according to estimates, tier-2 cities will contribute as much as 88% of new online shoppers and $150bn in cumulative incremental online sales in India over the next five years."