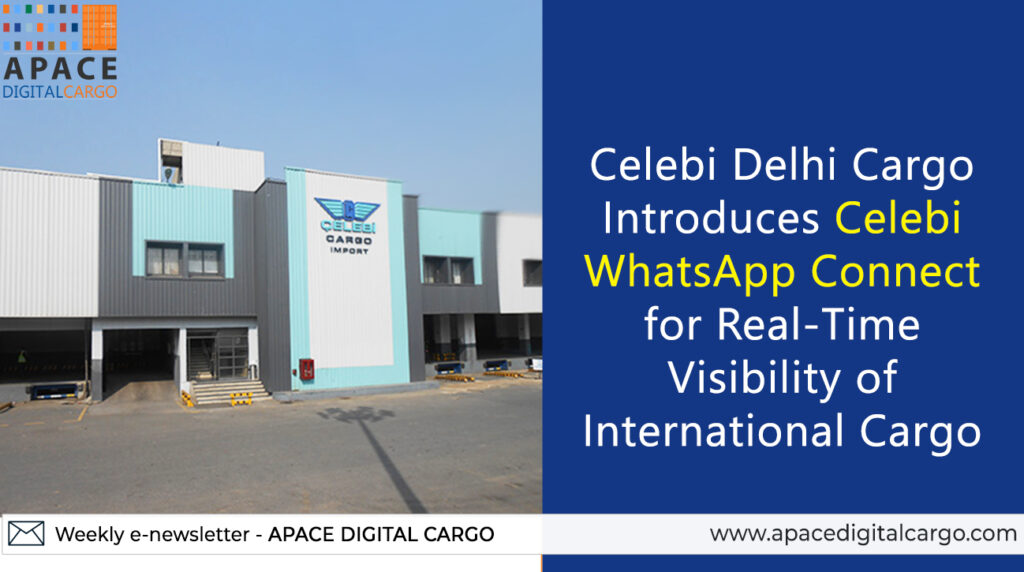 On 22nd December, Celebi Delhi Cargo at Indira Gandhi International Airport, New Delhi, announced their WhatsApp Chatbot Connect service for cargo tracking in order to elevate customers' experience. With doing that, now, the cargo customers can get real time updates on Celebi WhatsApp Connect and also track the status of international cargo using the Air Waybill number.
This service will facilitate an easy two step process to track cargo handling status at the International terminal and would aim to provide enhanced visibility on various milestone during handling of the cargo. This would help in supporting operational planning and increased efficiency.
"As a leading Cargo Terminal Operator our aim is to provide best services to our customers each time and provide maximum visibility of their cargo. With Celebi WhatsApp Connect, we bring to our customers, real-time visibility of international cargo handling along the various stages of terminal operations. Our WhatsApp Connect enables a two-way communication medium where our customers can get reliable information about their cargo at Celebi Delhi Cargo Terminal. This is part of our ongoing digitalisation initiative to simplify the transaction process and provide ease of access to information. We believe it will help our customers not just in terms of visibility but also to plan resources, increasing overall efficiency." said the CEO of Celebi Delhi Cargo, Kamesh Peri.
Cargo customers can use WhatsApp Connect by saying "Hi" on the mobile number +91 773 817 9652. The chatbot will automatically ask the customer to enter the Airway Bill Number, post which the customer will receive automatic updates regarding the real-time status of the shipment.