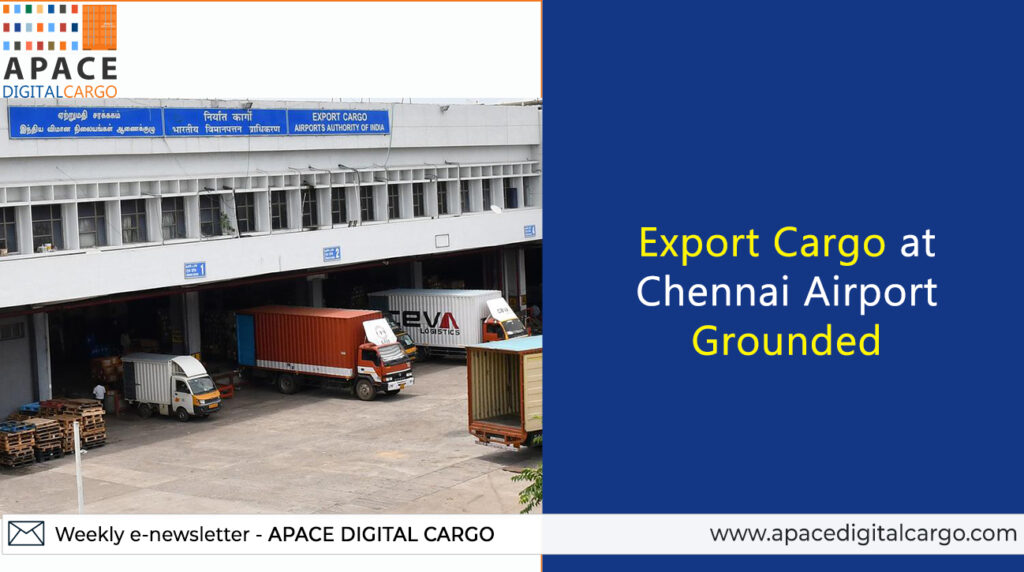 More than 100 tonnes of export cargo could not be airlifted at the Chennai Airport due to the withdrawal of the Bureau of Civil Aviation and Security's permission for Air India Airport Services Ltd. (AIASL) to accept the stacked air cargo.
The two authorised ground handling agents at the Chennai air cargo are  AIASL and the Airports Authority of India Cargo Logistics and Allied Services Ltd., that handle the export cargo. Around 30 per cent of the cargo is handled by Air India and the remaining 70 per cent is handled by AAI.
J Krishnan, Natesa Iyer Logistics LLP, an air cargo agent said that the air cargo agents are facing a stoppage of moving their export freight on airlines whose ground handling agent is AIASL. He added, "We understand BCAS issued a communication on December 31 withdrawing the permission to accept palletised air cargo for export as their regulated agent status is pending approval. Chennai is already fighting a losing battle for market share of passengers and cargo with Bengaluru, and this adds to the negative image. Clients utilising the services of Singapore Airlines, Malaysian Airlines, and Air India are stuck with no option to move their cargo. Perishable cargo exports to Southeast Asia are badly affected, he said. Turkish Airlines, Thai Airlines, and Saudi Arabian Airlines are customers of Air India."
Considering that the big airlines not carrying cargo for almost four days at a major airport is a serious lapse in management, inspections are being carried out and a report is being generated and the issue is expected to be resolved by tonight or tomorrow.
It is learnt that the Air Cargo Agents Association of India has taken up the issue with the Ministry of Civil Aviation to intervene in the matter and sort out the problem. The sudden closure of their cargo (AIASL) terminal has come as a big setback to all the users of their cargo terminal. There is a possibility that buyers abroad could cancel orders from Indian exporters. No prior intimation was given to the trade, the association said. The aircraft space on aircraft is also going empty, causing a loss to the airlines, which they are likely to recover on their subsequent flights or by airlines of AAICLAS terminal by increasing the air freight rates drastically, the association said.