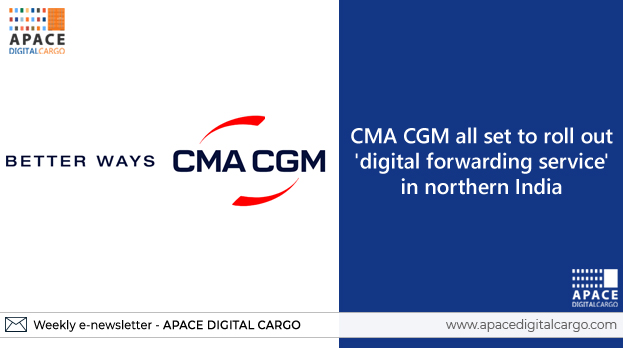 CMA CGM is attempting to take a lead on paperless operations in India, as the industry increasingly embraces technology to keep pace with evolving trade dynamics. The French liner will soon roll out a "digital forwarding system" across inland container depots (ICDs) in northern India, starting with Tughlakabad and Dadri. The company said, "CMA CGM India has taken the first step to digitalise the process of customers requesting for a rail forwarding note. Customers will now be able to upload all documents online and receive a digital rail forwarding note without having to go to a CMA CGM office."
Tughlakabad and Dadri are the busiest ICDs in northern India, under the network of state-owned containerised rail company Container Corporation of India (Concor). The next phase of this digitisation programme will include other ICDs in the region. The carrier claimed that with the digital mode going live, which includes aligning with Concor's processes, northern India hinterland customers would see improved turnaround times for rail-related documentation and greater fluidity in overall trade flow.
CMA CGM (India) added: "The digital forwarding note will have to be available via ODex platform and be available for all registered ODeX users." ODeX is a provider of export-import shipping documentation services. "In order to ensure minimal impact on daily operations, we will be ensuring a parallel regime in the first two weeks of implementation and, thereafter, progressively move towards full adoption of the digital forwarding note (except for reefer shipments, for which existing process will continue until further notice)," further mentioned.