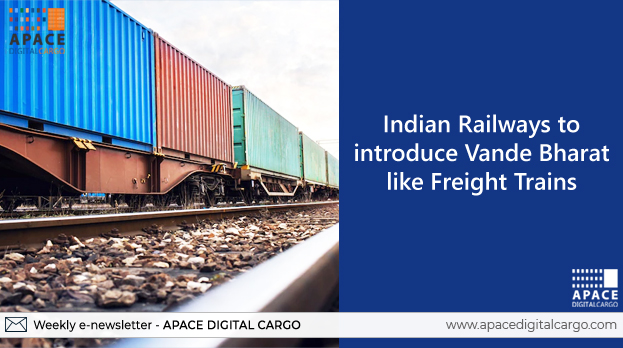 After the fast-tracking of the high-speed Vande Bharat passenger trains, Indian Railways is planning to use the same platform to introduce high-speed freight trains. The prototype is being built in Chennai's Integral Coach Factory and the target is to launch 25 such trains, as published in a daily. 
Each of those 16-car trains with a maximum speed of 160 km per hour is estimated to cost about ₹60 crore, three times more than a normal freight train with 45 wagons. But the increased speed of these rakes – existing cargo trains in India run at a maximum speed of 75 kmph – could help the national transporter augment its freight market share from 28 pc now, one of the two officers said, adding that the railways has been aiming at a 40 pc share in freight logistics by 2030.
The prototype of the newly-designed Freight Vande Bharats – freight EMUs (electric multiple units) – is expected to be ready by December following which the transporter is planning to roll out one such train every month. All those new trains are likely to be deployed on the Railways' busiest routes, mainly to carry parcels of e-commerce companies, a business that's presently monopolised by roadways. This new series could be christened 'Freight Metros'.