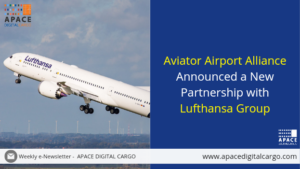 Aviator Airport Alliance, a family member of Avia Solutions Group, announced a new partnership with Lufthansa Group. As per the arrangement, Aviator will extend ground handling, de-icing, and anti-icing services to Lufthansa Group's Airlines such as Deutsche Lufthansa AG, Swiss International Airlines, and Austrian Airlines, at Stockholm – Arlanda airport over the next five years, starting in May this year. This deal pertains to roughly 111 turnarounds every week for the group.
Jo Alex Tanem, CEO of Aviator Airport Alliance said, "It is with great enthusiasm that we welcome Lufthansa Group as our new client. We trust that this long-term contract will provide us with ample opportunity to demonstrate our commitment to providing best-in-class services, and we look forward to forging a strong and successful partnership with them. We take pride in delivering quality services, and we are confident that our team's dedication and experience will exceed Lufthansa Group's expectations."
"After our successful collaboration in Copenhagen and Gothenburg, we look forward to expanding our collaboration with Aviator in Scandinavia. This strengthens the position and brand presence of the Lufthansa Group in Stockholm-Arlanda," Sven Thaler, Regional Manager Northern Central Europa from Lufthansa Group, added.