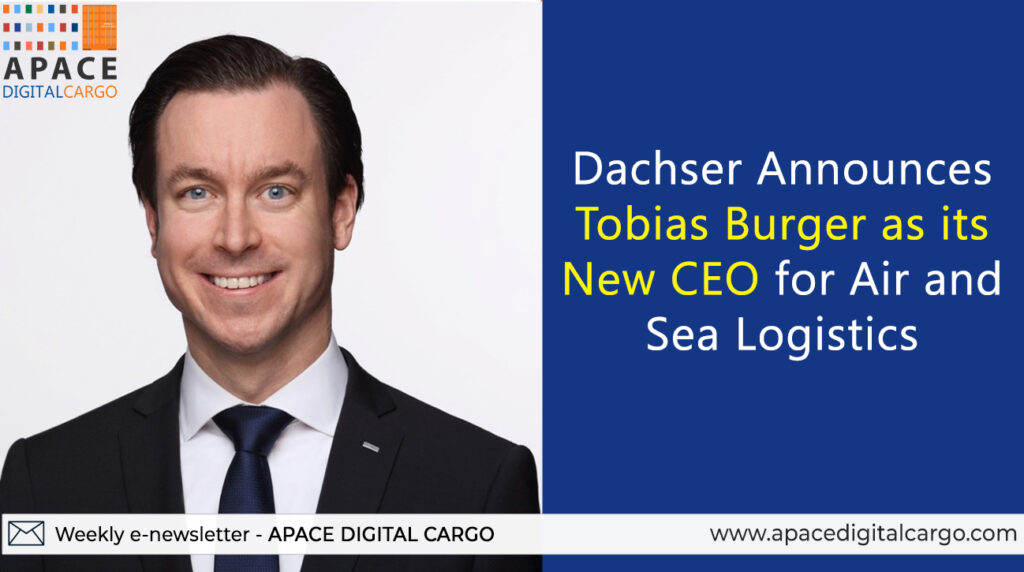 Freight forwarder Dachser recently appointed Tobias Burger as its new CEO for ASL (Air and Sea Logistics) who will be replaced Edoardo Podesta along with two other management changes. Podesta will be stepping down from active working life at the end of 2023 while Burger would be handing over the role of Managing Director for ASL.
The chairman of the Dachser supervisory board, Bernhard Simon said, "Tobias Burger is an experienced logistics strategist and we are helping him prepare to take his seat on Dachser's executive board. With his holistic, forward-thinking logistics outlook, he will prove a valuable addition to our Executive Board team. He will also be in charge of all of Dachser's marketing activities. This means we will be best placed to proactively address complex market changes, particularly in air and sea freight, and to position ourselves accordingly." Burger, together with the owner served as chief executive of Hamburg based air freight forwarder Senator International until the company was acquired by Maersk in 2021.
Lastly, on 1st January 2024, Roman Muller will succeed Podesta as the head of ASL Asia Pacific (APAC) unit. Podesta has been leading the regional business unit since 2014 along with his other role of chief operating officer of ASL since 2019.