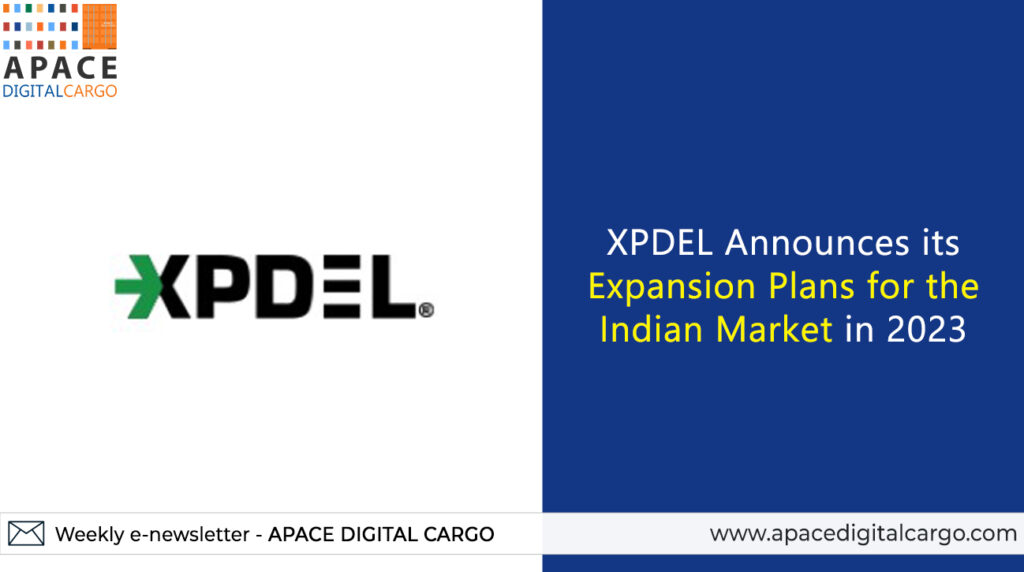 XPDEL, a hi-tech 3PL company announced its extensive expansion plans for the Indian Market. Currently with three fulfilment centers in Delhi, Mumbai, and Bangalore, XPDEL aims to further enhance its presence as a 3PL provider in the Indian market by establishing an additional fulfilment center in Delhi by the close of the current quarter. The new facility will be equipped with advanced technology solutions to ensure an exceptional customer experience.
Ashish Chadha, CEO of XPDEL India Pvt. Ltd., expressed his mission for the Indian market, "We are on a mission to help local merchants, product companies, as well as ecommerce companies, manage accelerated growth with our advanced services and solutions. The upcoming facility will expand our nationwide coverage and offer reduced shipping costs and time in transit to enterprises for targeting higher returns and scalability."
Since its establishment in India, XPDEL India Pvt. Ltd. has seen a remarkable 300% growth and has set a goal to increase its growth by an additional 200% by expanding into three more states by the end of the year. XPDEL has been driving the development of the ultra-fast delivery market by rapidly establishing new fulfilment centers and logistics solutions to meet the needs of its growing customer base, consisting of retailers and e-commerce companies.