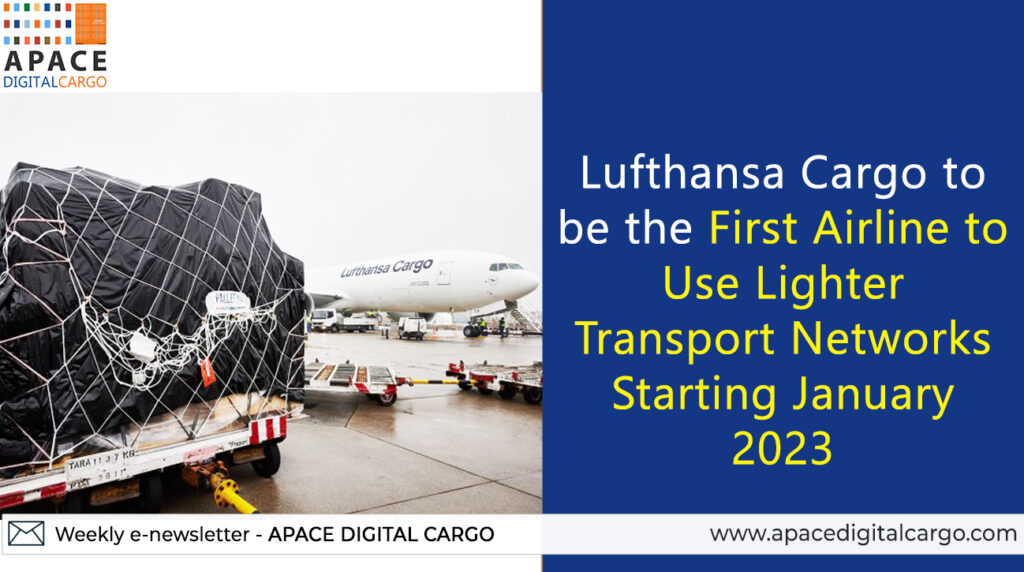 In order to save more than fifty percent in weight compared to the conventional nets, special fibre to be used which would eventually save weight on all flights leading to reduction on carbon dioxide emissions. Lufthansa Cargo is hence taking a crucial step towards sustainability.
Dorothea Von Boxberg, Chairman of the Executive Board and CEO of the cargo company said, "For us, the use of lightweight transport nets is another step on the path to reducing CO2 emissions. We have set ourselves the ambitious goal of halving our CO2 emissions per kilogram when flying by 2030. To achieve this, we need to take action on many fronts. Every measure counts. One of them is reducing the weight of our loading equipment. We are transporting goods all over the world – and are at home all over the world. That's why global responsibility and sustainable, forward-looking action are part of our DNA. Our goal for 2050 is to be 100 percent CO2-neutral in the air; on the ground, we want to have achieved this goal as early as 2030."
The innovative nets "Pallet Net Zero" created by AmSafe Bridport would be used by the cargo company through its subsidiary Jettainer which weighs between 9-11 kilograms which is half the weight of the conventional net made out of polyester fibres. The reduction of the weight of these transport nets would be saving the cargo company around 140 tons of fuel and around 440 tons of carbon dioxide a year.