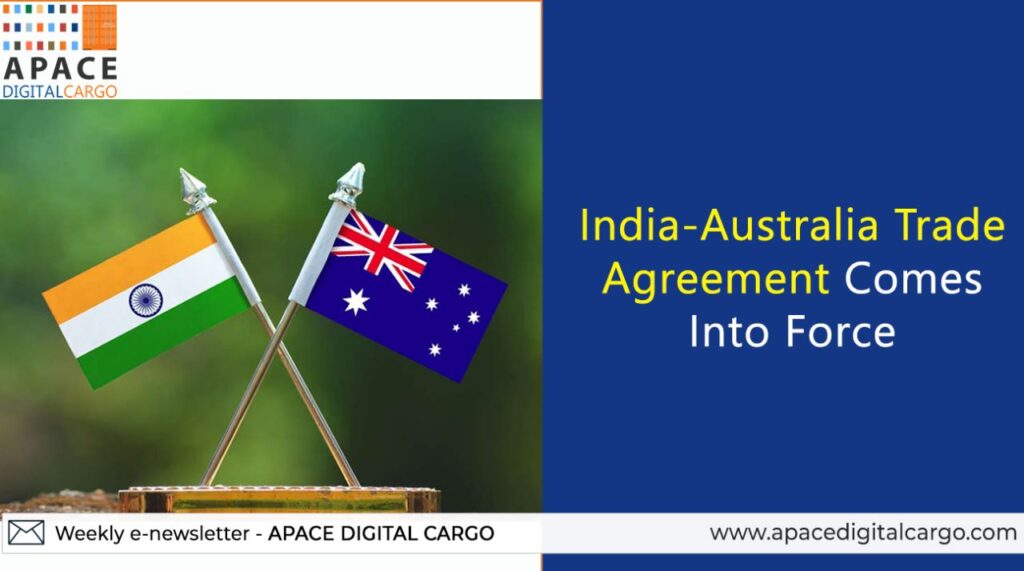 The Indian-Australia Economic and Cooperation Trade Agreement (ECTA) finally came into effect on 29th December which is expected to double the trade between the two countries to $50 billion. This is going to be the first major trade agreement with a western country under the government of Narendra Modi.
The government said, "All the necessary notifications required for entry into force of Ind-Aus ECTA on 29.12.2022 have been issued by the Department of Revenue and the Directorate General of Foreign Trade in the Department of Commerce." This agreement would encourage and improve trade between the two countries as it covers almost all the tariff lines dealt by India and Australia.
The commerce ministry said, India will benefit from preferential market access provided by Australia on 100% of its tariff lines, including all the labor-intensive sectors of export interest to India, such as Gems and Jewellery, Textiles, leather, footwear, furniture among others.
The commerce minister Piyush Goyal said, "Products like agricultural products and the dairy sector – which were very sensitive for India and without which Australia has never done an agreement before – have been protected, I am hugely grateful to the Australian government for this," He added that it is estimated that 10,00,000 additional jobs would be created in India under ECTA. In fact, not just jobs, even over 1,00,000 students in India would benefit from a post-work visa for 18 months to 4 years under this agreement.