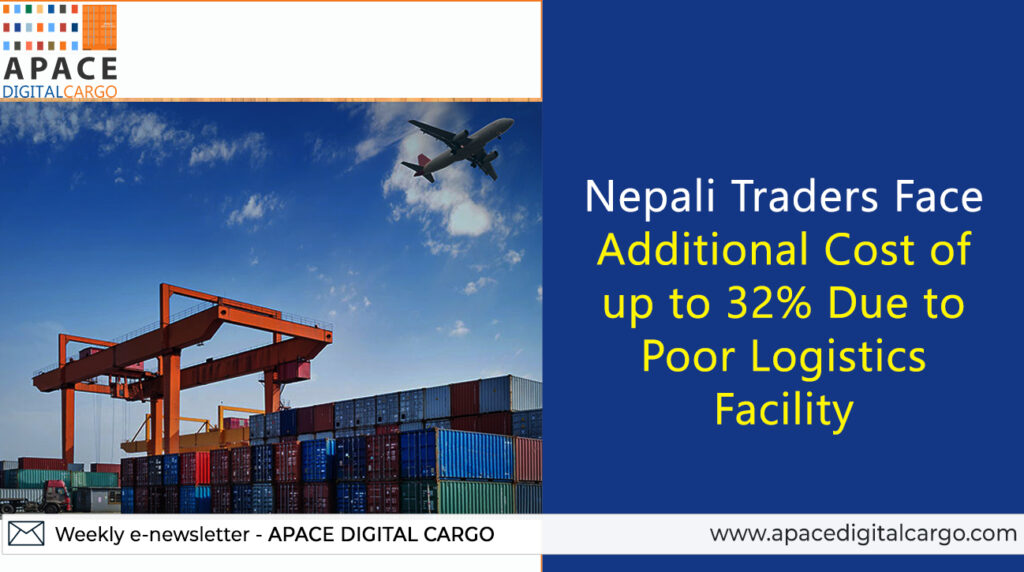 The Nepali traders have been paying as high as 32% of the actual cost of the goods for transit, delivery, transport, storage and official procedures due to poor logistics facilities and poor government policies. As per the freight forwarders, these traders face excessive costs mainly due to the lack of trade logistics and related government policies.
"Traders have to bear an extra 28-32 percent of the actual cost due to these reasons. This has resulted in an increase in the prices in the domestic market, while Nepali goods also lose price competitiveness in the international market," said a freight forwarder on condition of anonymity.
The government recently endorsed the Trade Logistics Policy 2022 in order to address the problem. The spokesperson for the Ministry of Industry Commerce and Supplies (MoICS), Narayan Prasad Regmi, said that the government has introduced a policy specially in order to uplift the trade-related infrastructure. He added, "it is expected to help reduce trading costs of entrepreneurs."
The policy has envisioned developing Nepal as an economic corridor through development of various transport networks. It will also focus on developing an integrated system for the operations and construction of trade related infrastructure.