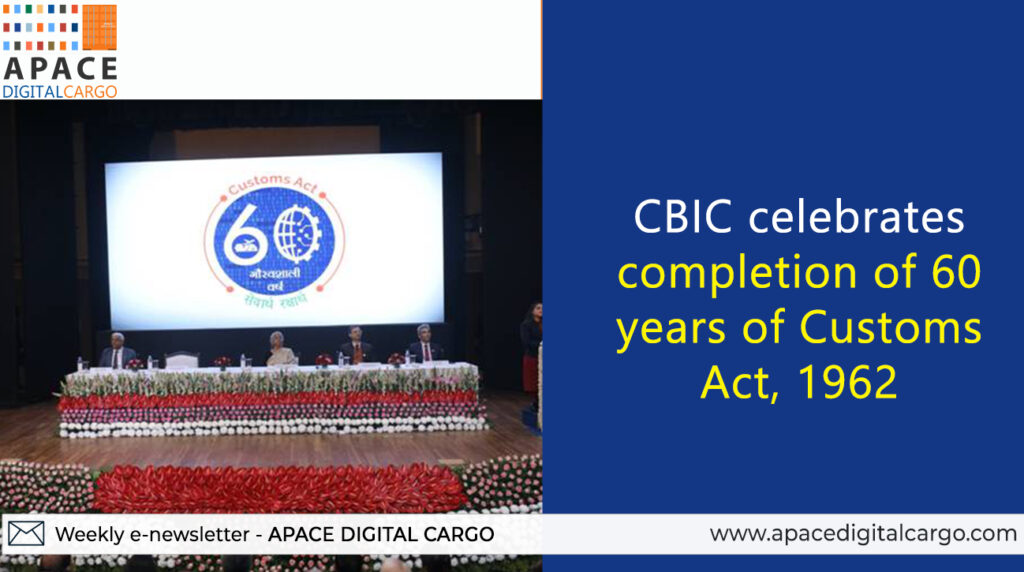 The Central Board of Indirect Taxes and Customs (CBIC), Government of India, celebrated the completion of 6 years of Customs Act 1962 on 13th December in order to mark the enactment of the Act. Smt. Nirmala Sitharaman, the Union Minister for Finance and Corporate Affairs took over as the chief guest of the event. Shri Pankaj Chaudhary, the Union Minister of State for finance took over as the guest of honour. Along with their presence, were Members of Board of Direct and Indirect Taxes and Customs, CBIC and senior officials from the Ministry of Finance.
The Revenue Secretary, Shri Sanjay Malhotra said that celebrating the 60 years of Customs Act is not only for the purpose of celebrating achievements but also to introspect. Shri Rajiv Talwar, Member Customs, mentioned that Customs Act has enabled new innovations like the creation of dry ports in order to make available requisite goods for manufacturing activities in the hinterland.
Another release at the event was of Mascot for India Customs. Officer Hans/Mascot is a majestic blue swan which symbolises purity and knowledge of Customs. The ability of the bird to extract milk from a mixture of milk and water represents the ability of Customs to differentiate between good and evil and to identify and prevent illicit activities of smuggling, narcotics, duty evasion etc.